Imagine having a simple, numerical description that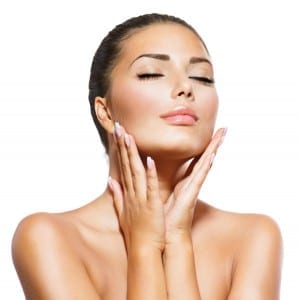 pinpoints the location in "sensory space" of your formulations, your competitors' formulations and the leading established benchmarks in your market? This could serve as a roadmap to guide your formulation activity to a place of unique sensory experiences for the consumer?
Our Sensory Fingerprinting for Skincare provides the formulator with an objective rheological (deformation and flow) and tribological (friction and lubrication) quantification of a product that defines a large proportion of the sensory experience for the consumer: from first touch and pick-up, to first application and spreading, to rub-out and after-feel.  This can be done initially for any target market benchmarks and then for any number of development formulation iterations – all while reducing the need for time-consuming, and ultimately subjective, panel testing.
The approach we take is to separate the handling and application process into three stages and define the rheology and tribology metrics that contribute to each:
Appearance, First touch and Pick-up
Whip or peak maintenance following fill.
Compliance, softness and bounce in-the-jar.
Pick-up, cling and adhesion onto the dipping finger.
Read more on First Touch and Pick-up
Early-stage application and spreading
Breakdown: The rate at which the material breaks down with the application of shearing
Cushioning and the ability for the material to maintain a lubricating fluid film
Spreadability: The resistance to flow under application shear conditions
Rub-out and after-feel
Later-stage drag
Slip and lubrication
If you have a range of candidate formulations, and some "good" and "bad" benchmarks, we can fingerprint those products and provide you with a clear, understandable report and any support you need to take the most benefit from your newly-gained information.
Interested? Please get in touch and we can talk about your needs.