The Centre for Industrial Rheology provides sample testing, research and investigations using rheology and viscosity measurements, interfacial rheology measurements, powder flow, tribology (lubrication and friction) and texture analysis techniques to provide our clients with:
Competitor analysis and market benchmarking
Establishing a specification: "this is exactly how we want it".
Identify the impact of ingredient choices or process variables on final product rheology.
Understanding the extent and timescale of viscosity build following manufacture.
Scale up, technology transfer and contractor set-up issues.
Stability: Assessing robustness and recovery from thermal and mechanical stresses.
Pumpability: Obtain viscosity and rheology profiles for specifying pump requirements
Predicting pumping and filling issues.
Choosing the right packaging for dose delivery.
Profiling a coating process.
---
Our customers include some of the world's largest corporations in the fields of:
---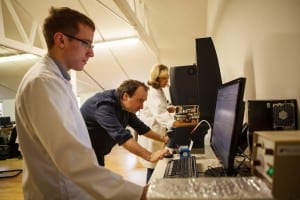 The Centre for Industrial Rheology was founded by Neil Cunningham in 2012. Neil is a highly experienced consultant in the application of rheology and viscosity testing techniques for commercial research and development, process design and quality control.
Since starting in the field in 1995, and becoming an independent consultant in 1998, he has successfully carved a niche consulting for the world's leading manufacturers and has trained and advised an estimated three thousand scientific personnel in the principles and practical application of rheology and viscosity testing. Over that time he has gained an intimate knowledge of the most popular rheometers and viscometers in the marketplace as well as a unique breadth of understanding of the needs of industries from pharmaceuticals and consumer healthcare products to foods, cosmetics and industrial coatings and adhesives.
---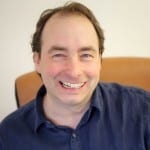 Neil has a reputation for his accessible, enthusiastic approach to rheology and his ability to convey seemingly impenetrable concepts to even the most non-technical person.
Some references for Neil's work and approach can be found on our Client's Comments page.
---
Please feel welcome to give us a call on +44(0)1733 793 082 or click the button below to contact us.
---