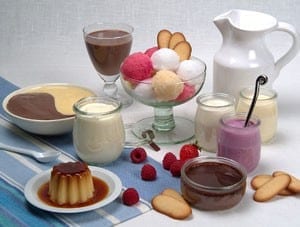 Rheology, viscosity, texture and biotribology testing provides a wealth of information to the food and beverage industries for product development, process design and quality control applications. Our testing services, expert advice and practical consultancy support will help you measure and predict the critical quality attributes of your food based products.
Utilising our in-house high performance rheometers, viscometers, texture analysers and tribology testing capabilities and years of professional experience we can test, measure and analyse food and drink under conditions or parameters that suit your products' requirements. These include:
---
New Product Development:
Sensory & organoleptic properties such as appearance, mouthfeel and texture
Predicting pouring, dripping, squeezing and spreading performance
Slip / lubricity / coating behaviours
Film formation
Cling and coatability
Characterizing starch gelatinization and retrogradation
---
Process Design:
Plant specification for pumping, mixing and filling
Flow through heat exchangers
Gelation, and cooking processes
Identifying the impact of high shear processes on final product rheology
Understanding melting and crystallization processes in fats
---
Quality Control:
Batch testing and verification of incoming thickeners, stabilisers and other ingredients.
Outgoing batch to batch quality testing
Stability and shelf life predictions.
---
We have provided rheology and viscosity assistance to the following clients in the fields of food and drink:
Nestle, Cadbury Schweppes, Bakkavor/Geest, Coca Cola, Brothers, Gerber Foods, British Sugar, Parmalat, Tate & Lyle, Kerry, PepsiCo, Danisco
If you'd like to learn more about in this area, please take a look our food industry case studies: